We've been waiting for this day to come and we're not disappointed
Written 12th October 2023 | Subscribe to our Christmas newsletter
A sneak peek of Eddie Murphy's upcoming Christmas film, Candy Cane Lane, has been released today with the official teaser trailer for the holiday movie. Set to be available on Prime Video, it marks the comedian's first venture into the festive season genre. Murphy plays a man determined to win his local Christmas decorating competition, leading him to strike a deal with an elf that results in chaos in the neighborhood.
Watch the teaser trailer here:
What's the plot for the movie?
When Chris (Eddie Murphy) unintentionally enters into an agreement with a mischievous elf named Pepper (Jillian Bell) to improve his chances of winning, she casts a magical spell that brings the 12 Days of Christmas to life, causing chaos throughout the entire town. In a race against time, Chris, along with his wife Carol and their three children, must undo Pepper's spell, confront cunning magical beings, and rescue Christmas for everyone, all while risking their own holiday celebrations."
When is Candy Cane Lane being released?
Candy Cane Lane is being released on Amazon Prime video on December 1st. You can see a countdown for this movie here.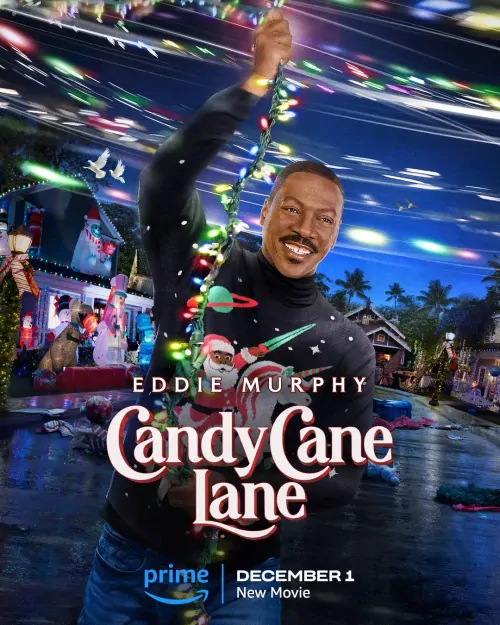 Image credit: Official Poster - Prime Video