Looking for some fun movie quizzes to do in the build up to Christmas?
Written 16th December 2022 | Subscribe to our Christmas newsletter
We've created a two print out movie quizzes. There's a seperate more child movie friendly quiz for kids with less questions and the answers are included in tiny print at the bottom of the page. For bonus points see if you can guess the movie release year as well as the title.
These can be useful in class at school, with the kids at home or at a Christmas party. We also have other printable Christmas quiz questions for kids.
Have fun.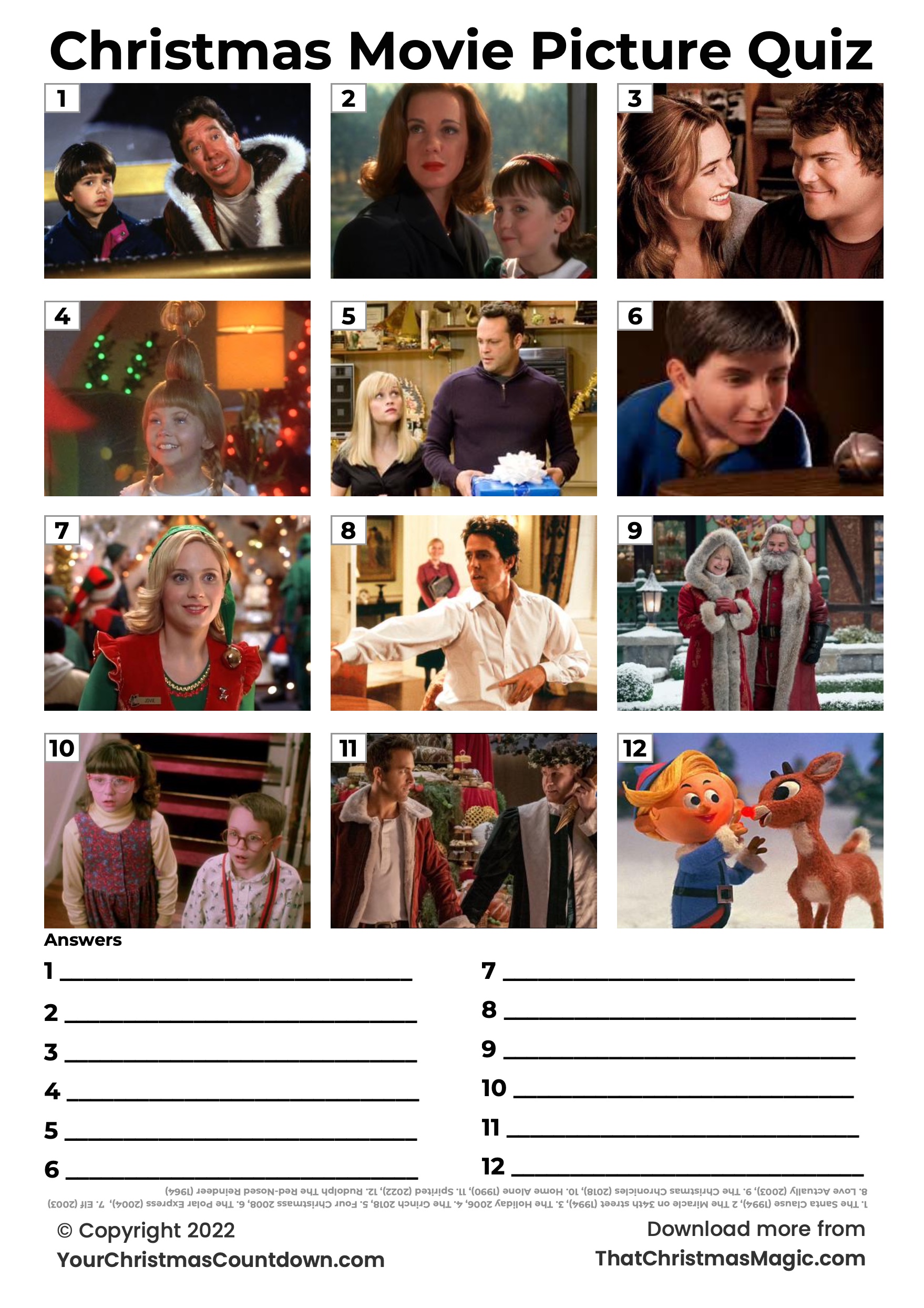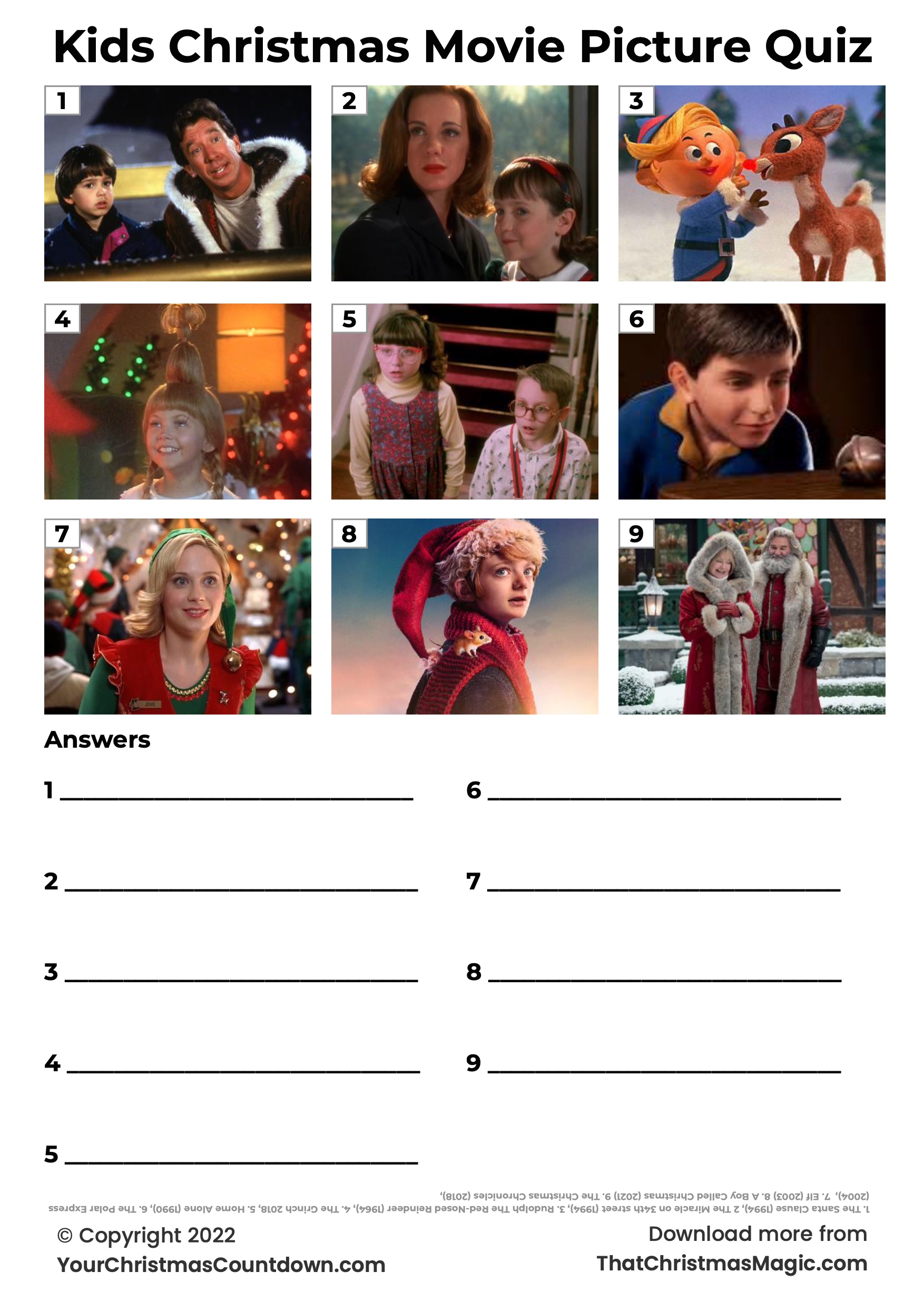 Kids Christmas Movie Picture Quiz
9 questions - Kids movies
Download File