No; we're not joking. This is a real job opportunity for one lucky person.
Written 7th November 2023 | Subscribe to our Christmas newsletter
Get Paid $2,500 to Spread Holiday Cheer: Become CableTV's Chief of Cheer!
The festive season is upon us, and what better way to celebrate than by indulging in your favorite holiday movies? If you find joy in rekindling the magic of classic holiday films, we have some exciting news for you! CableTV.com is on the lookout for their next 'Chief of Cheer', and the best part? You could get paid a whopping $2,500 just for doing what you love—watching Christmas movies!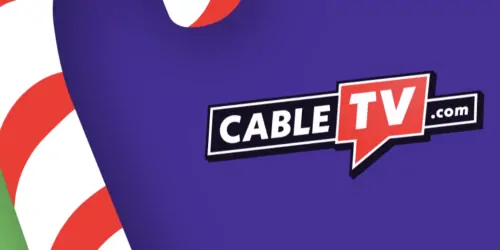 What's the Job?
As the 'Chief of Cheer', your mission, if you're chosen for the position, is to watch 25 holiday movies within 25 days. We're talking about the beloved classics, heartwarming tales, and movies that spread holiday cheer far and wide. From the iconic "It's a Wonderful Life" to the family favorite "Home Alone," your viewing list will include an array of timeless films.
But that's not all! They want your honest opinions on each movie and the streaming services delivering them to your screen. Rate the films based on their nostalgia factor, heartwarming storytelling, and overall holiday cheer. And when it comes to the streaming platforms—Netflix, Hulu, Disney+, Amazon Prime, Max, Apple TV+, and Hallmark Movies Now—tell them if they are user-friendly, offer a good selection of holiday films, and if you encounter any issues during your movie marathons.
What Will You Get?
Aside from the sheer joy of immersing yourself in the holiday spirit, you'll receive a generous cash prize of $2,500! Imagine the holiday gifts you could buy with that! But wait, there's more. To make sure you have access to all the cinematic delights, they'll also provide you with year-long subscriptions to seven top streaming services, ensuring you never run out of heartwarming movies to watch.
What Should You Watch?
Holiday movies come in all shapes and sizes, and they encourage you to explore the vast array of festive films. Whether you're a fan of animated classics like "Frosty the Snowman" or prefer the timeless charm of "Miracle on 34th Street," the choice is yours. Don't feel limited by our suggestions; if you have a favorite holiday film, add it to your list! The goal is to spread cheer, after all.
So, if you're ready to embark on a cinematic journey filled with joy, nostalgia, and heartwarming moments, apply now to be CableTV.com's Chief of Cheer. This dream job isn't just about watching movies; it's about embracing the holiday spirit and sharing it with the world. Get ready to snuggle up, press play, and let the holiday magic begin!
Applications are currently open and will close on December 1, 2023, at 11:59 p.m. MT.
Legally, you must be a United States resident and at least 18 years old or older. Beyond that, the only requirement is that you have a deep love for Christmas movies and the willpower to marathon 25 movies in 25 days.