'It's Time' Video Signals the Start of Christmas Season
Written 1st November 2023 | Subscribe to our Christmas newsletter
As Halloween fades into the rearview mirror, many people around the world have turned their attention to the upcoming holiday season. On November 1st, the undisputed Queen of Christmas, Mariah Carey, took to social media to share a video with a simple but powerful caption, "It's time." With this post, Mariah not only signaled the end of Halloween but also declared the official start of the Christmas season, unleashing a wave of excitement and anticipation among her fans.
View the tweet and video here:
It's…… TIME!!! ??? #MariahSZN pic.twitter.com/dp6xEs7LTT

— Mariah Carey (@MariahCarey) November 1, 2023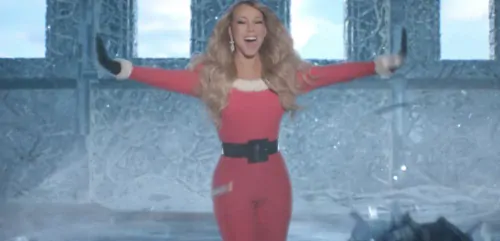 For years, Mariah Carey's hit song "All I Want for Christmas Is You" has become a timeless holiday classic, re-entering the charts every year as soon as the holiday season approaches. It has become a tradition for many to listen to her festive tunes, and Mariah's annual social media announcements have become an equally cherished part of the holiday countdown.
In the video, you'll find Mariah Carey, stuck inside a massive ice block, getting thawed out by folks dressed up in Halloween gear. Then, with pure excitement, she breaks free and belts out 'It's time'.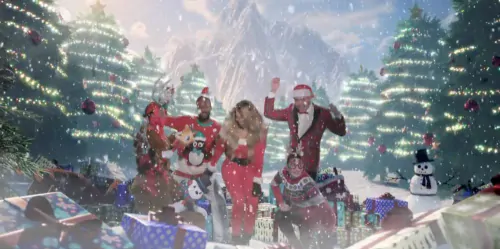 Of course, it wouldn't be a Mariah Carey Christmas season announcement video without a the unforgettable 'All I Want for Christmas' song playing. She breaks into a festive party dance with her crew.