"Well, you can tell by the way I use my walk / I'm a Christmas man, no time to talk..."
Written 6th November 2023 | Subscribe to our Christmas newsletter
In the 2023 Christmas advertisement for the Capital One Quicksilver card, John Travolta dazzles as he gracefully dances down the streets to the timeless Bee Gees hit, "Stayin' Alive."
In the commercial, the 69-year-old John Travolta donned a Santa Claus costume, complete with white hair, a white beard, and the classic Santa suit. He skillfully reproduced his legendary dance routine from the 1977 film "Saturday Night Fever."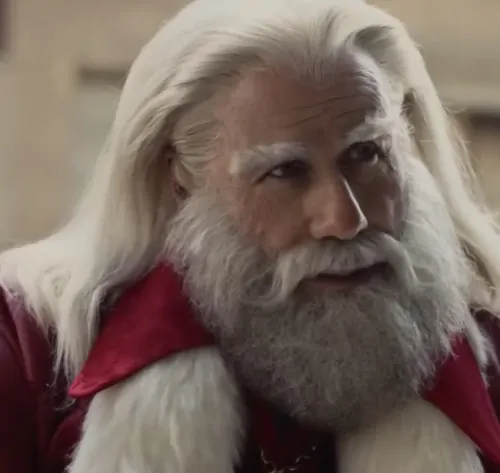 Within a snowy village, Santa is observed strolling and engaging in conversations with local shopkeepers, making Christmas purchases with the convenience of a Capital One card.
You may recognize that the amiable shoe salesperson who inquires, "Where have you been?" to Santa is none other than Donna Pescow, renowned for her portrayal of the tragic character Annette in the original "Saturday Night Fever."
He proceeds towards a group of children and employs Christmas magic to light up a tree. Towards the end of the advertisement, he heads to the bar and dance floor, where he showcases his iconic dance routine from "Saturday Night Fever."