Celebrate the festive season with the Mariah Carey Barbie Doll.
Written 21st November 2023 | Subscribe to our Christmas newsletter
Mattel has named their latest product "Barbie x Mariah Carey, Holiday Celebration Doll"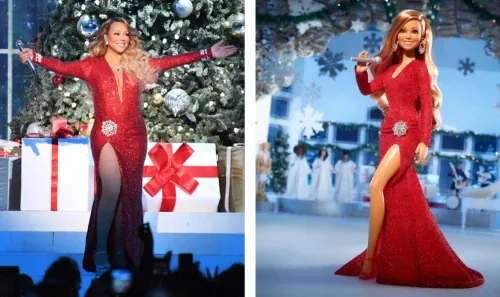 Mattel released the Mariah Carey holiday doll priced at £110 on November 17, and it sold out within a few hours of its debut.
Customers were restricted to a maximum of one purchase each, and owing to its high demand, a waiting list has been established.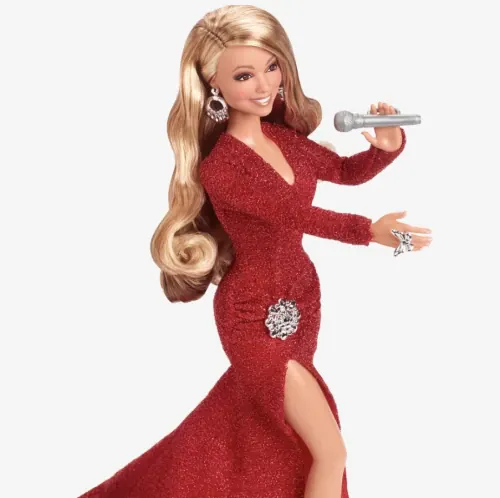 Recognized as one of the greatest solo artists ever, Mariah is a top-charting singer, songwriter, and actress, renowned for her joyful tunes, including the holiday favorite "All I Want for Christmas is You."
Released in 1994, the song "All I Want for Christmas is You" maintains its stronghold on our charts during the holiday season, despite approaching nearly 30 years since its debut.
Barbie pays tribute to her enduring talent with this stunning doll, creating a perfect gift for both Barbie enthusiasts and devoted Mariah fans.
Mariah's gown is inspired by one of the outfits she wears in the 2019 "Make My Dreams Come True Edition" of the "All I Want for Christmas is You" music video.