These festive treats will certainly please your appetite - it's just missing a main!
Written 10th November 2022 | Subscribe to our Christmas newsletter
McDonalds have announced their festive menu launch date in the UK. From November 23 their menu will change to include the festive treats below as well as the Big Tasty and new McCrispy.
It's slightly disappointing not to see a festive main meal on the menu but maybe I'm just being greedy? On the plus side It looks like KFC may be filling the gap in this department when they announce their festive menu, so we'll keep you posted on that one. KFC main with Mcdonalds sides, drink and dessert anyone?
Here are the festive treats available at McDonalds (in the UK) for six weeks only starting from November 23rd: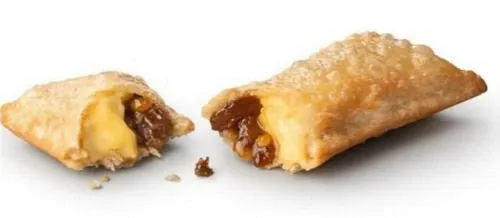 Image credit: McDonalds
Festive Pie
It's back again for all those with a sweet tooth. It's a spin on the classic McDonalds crispy apple pie, however this one is instead filled with mincemeat and custard to give it that festive touch.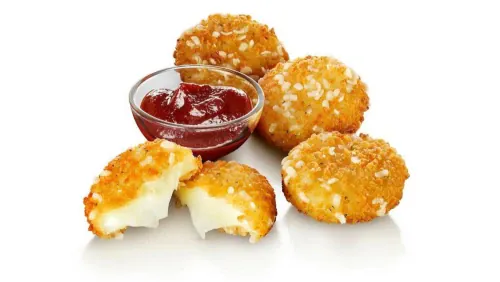 Image credit: McDonalds
Cheese Melt Dippers
Although not strictly festive, it's always sad to see these delicious snacks erased from the menu. Luckily their back again as part of the festivities. Available as a personal bag or a share box.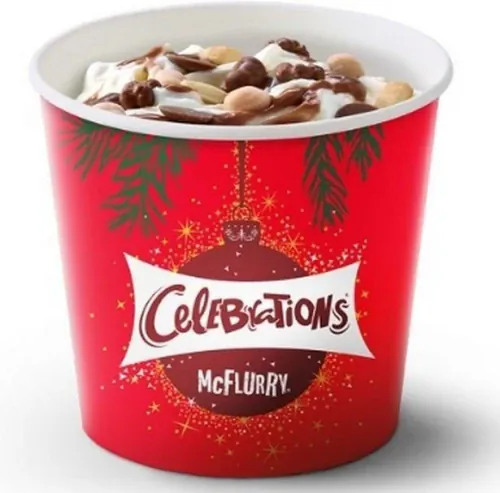 Image credit: McDonalds
Celebrations McFlurry
Now this is a taste of Christmas. Mars Inc's iconic Celebrations tubs are devoured by the nation at Christmas time (not to mention Cadbury Heroes, Cadbury Roses, and Nestlé Quality Streets). These little tubs of heavenly soft ice-cream are sprinkled with Maltesers clusters, Galaxy chocolate drops, caramel pieces, Mars chewy pieces, and Twix biscuits.
Festive Drinks
And as announced earlier this month you can wash all that tasty food down with two seriously festive drinks which are available now: