Did someone say Christmas? Now THIS is how you do a festive menu.
Written 10th November 2022 | Subscribe to our Christmas newsletter
Step aside McDonalds. Greggs is here and they mean serious business with their festive munch. Not only are they offering five hot mains, they also have three festive drinks and five sweet treats.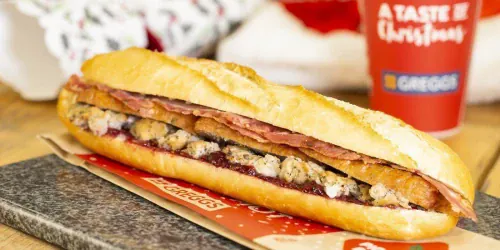 Pigs Under Blankets Baguette
You can't get much more festive contents than what's inside this baguette. Pork sausages with smoked sweetcure bacon topped with pork, onion & sage stuffing, wonderfully garnished with cranberry and port sauce in a freshly baked crusty white baguette.
Available in shops now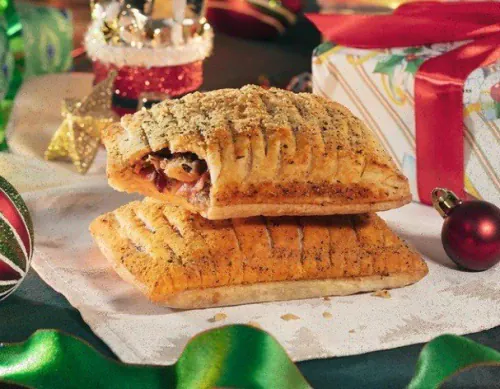 Image credit: Greggs
Festive Bake
It's back again and much like the beloved Steak bake this one definitely has that Christmas twist. It's filled with pieces of cooked chicken, sage & onion stuffing and bacon whilst all being smothered in sage and cranberry sauce. Mouth literally watering.
Available in shops now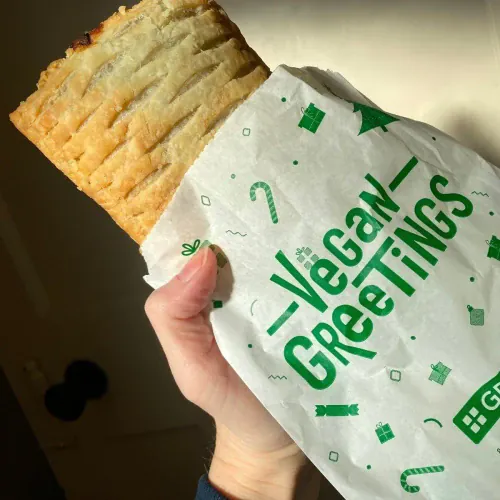 Image credit: Manchester Evening News
Vegan Festive Bake
There's no reason why vegetarian's or vegan's should miss out on the festive bake action. This delicious vegan version features Quorn™ mycoprotein pieces, sage & onion stuffing balls and vegan bacon crumb, wonderfully finished with a mouth-watering sage & cranberry sauce. Merry Christmas indeed.
Available in shops now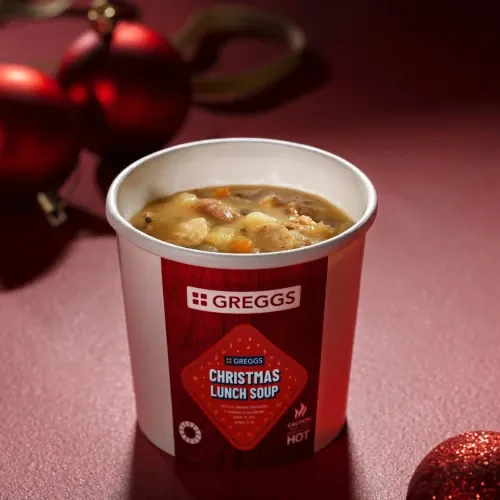 Christmas Lunch Soup
This is guaranteed to wam you up and fill your tum as the weather turns colder. Made with diced smoked bacon, pork sausage, tasty chicken, turkey, sage & onion stuffing and vegetables, blended with a delicious mix of herbs and spices. It's literally Christmas blended in a cup.
Available in shops now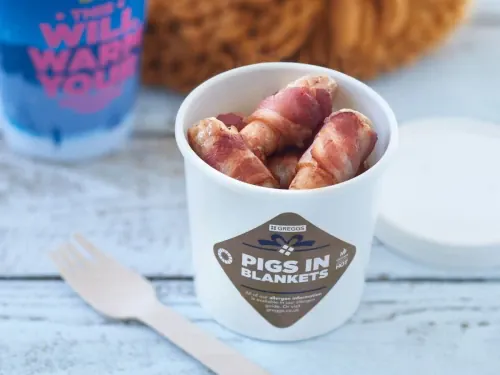 Pigs In Blankets
If there's anything that screams Christmas food it's got to be everyone's favourite addition to a Christmas roast, sausages wrapped in bacon, otherwise known as pigs in blankets. This handy little finger food comes as a brilliant little 'on the go' festive treat pot.
In shops from 6th December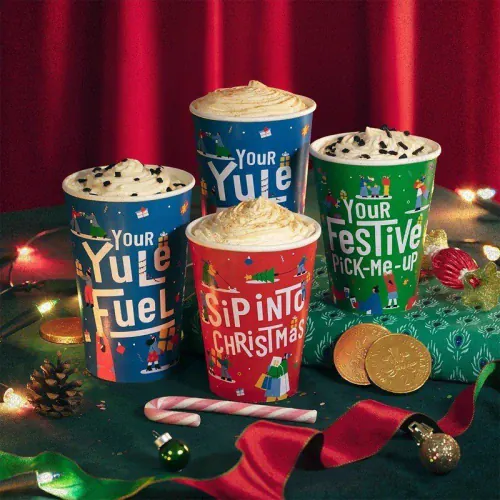 Festive Drinks
To celebrate the season Greggs are offering a Mint Mocha, Mint Hot Chocolate and our personal favourite, the Salted Carmale Latte.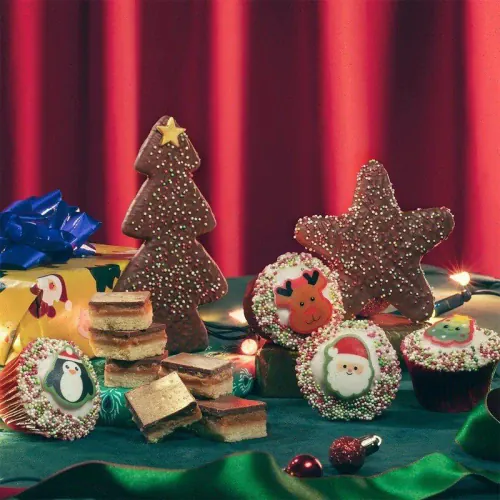 Festive Sweet Treats
Sweet treats as pictured include:
Christmas Cake Slice
Christmas Star Biscuit
Christmas Shortbread Bites
Christmas Tree Biscuit
Christmas Bun