Theres been years of speculation but this could become a reality soon
Written 29th September 2023 | Subscribe to our Christmas newsletter
Fans of the beloved holiday classic, 'Love Actually,' get ready for some early Christmas cheer as a stunning revelation unfolds. The much-anticipated sequel, 'Love Actually 2,' is reportedly in development and is poised to reignite our passion once more.
Back in 2003, 'Love Actually,' under the direction of Richard Curtis, made its enchanting debut on our screens, immediately capturing the hearts of viewers worldwide. The film's intricate tapestry of love, heartbreak, and festive spirit has solidified its status as a seasonal must-watch.
Speculations about a possible sequel have swirled around for years, leaving fans eagerly pondering the future journeys of the beloved characters. Now, it appears their dreams are on the brink of realization.
While the sequel's storyline and cast details are closely guarded secrets, there are reports suggesting that the original film's stars, including Hugh Grant, Keira Knightley, Colin Firth, and Liam Neeson, have expressed keen interest in reuniting for this long-awaited venture.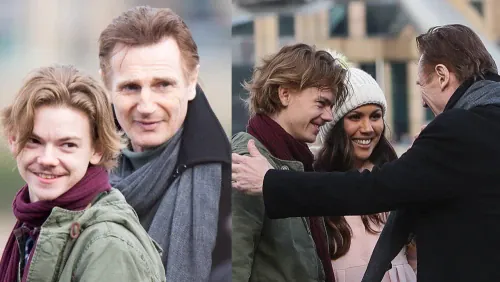 Image credit: Love Actually
The return of the original cast members promises to infuse the sequel with a nostalgic aura and continuity, allowing fans to reconnect with their cherished characters.
What's even more exciting is the confirmation that Richard Curtis, the creative genius behind the original movie, is set to helm 'Love Actually 2' as both director and screenwriter. His storytelling finesse and knack for capturing the intricacies of love and human connections have us eagerly anticipating the film's release.
While we anxiously await more details about 'Love Actually 2,' one can't help but wonder where our beloved characters, who won our hearts nearly two decades ago, are today. Will Mark eventually find his own happily ever after? How have Jamie and Aurelia navigated the challenges of married life? And what about Sarah and Karl?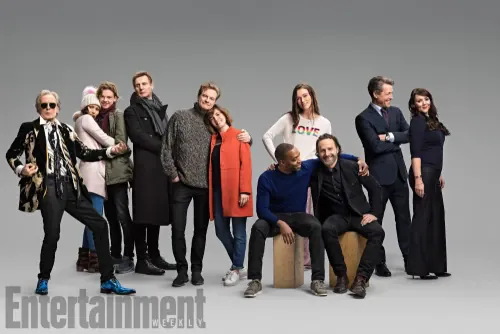 Image credit: Love Actually
Although an official release date might still be a little way off, the mere confirmation of 'Love Actually 2' is unquestionably the holiday gift we've all been yearning for. It promises to deliver happiness, laughter, and tears once again, serving as a poignant reminder that love truly surrounds us.
As we prepare to embark on this heartwarming journey with our cherished 'Love Actually' characters, there's no doubt that 'Love Actually 2' will rekindle our affections. Stay tuned for further updates as we eagerly anticipate the most anticipated sequel of the decade. In the words of the original film, "To me, you are perfect," and that sentiment certainly holds true for the enchantment of 'Love Actually 2' as well.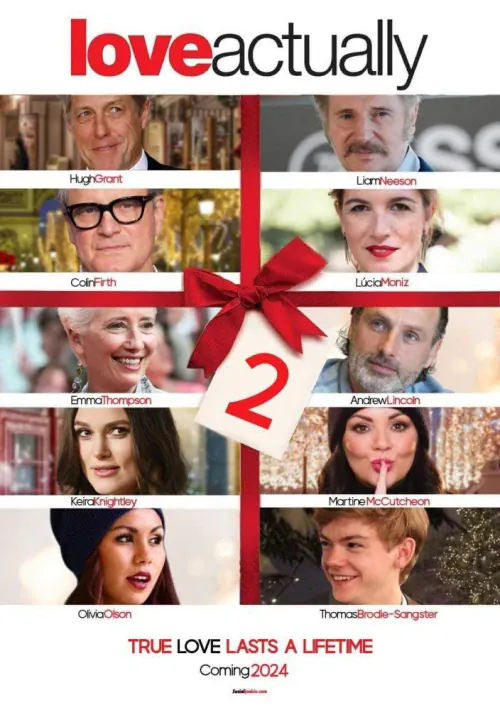 Image credit: Fan artwork (unknown)