It's made with Baileys, Gingerbread Rum & Milk and said to be the 'best cocktail on the planet'
Written 17th November 2023 | Subscribe to our Christmas newsletter
A new cocktail caught our eye recently created by the wizards at 'The Little Christmas Shop & Mrs Claus Kitchen', a Christmas all year shop and cafe based in the UK.
It's called 'The Gingerbread Jacuzzi' and it's a mixture of the following:
Baileys
Gingerbread Rum
Milk
Then, you can top with whipped cream, chocolate shavings and a gingerbread man 😍
Described by the creator as 'the best cocktail on the planet' we're eager to give this a try.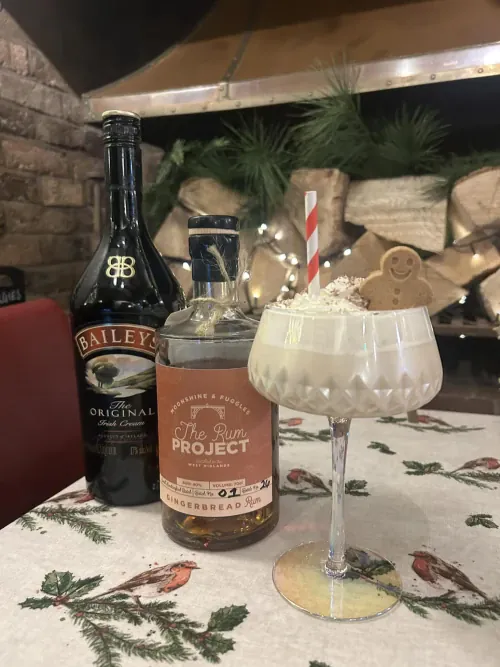 It is mixed and sold in their UK based tea-room which looks beautiful and serves Christmas all year, but if you can't make it there you can make it yourself too. To achieve their authentic taste you'll need to use their specific Gingerbread Rum but others are available which may work just as well.
You'll also need to know the exact measurement used, but with a little trial and error i'm sure you can get a similar taste and even tweak to your preferred taste.
Here's the original post from Facebook:
Take a look inside their gorgeous festive tea room and 'Christmas all year' shop in Telford, United Kingdom