It includes the NEW Pigs in Blankets Toastie
Written 27th October 2023 | Subscribe to our Christmas newsletter
Costa Coffee has unveiled their 2023 festive menu and it's looking better than ever (I'm looking at you, pigs in blankets toastie!).
Scroll down for more photos and full details of their festive drinks and food offerings ?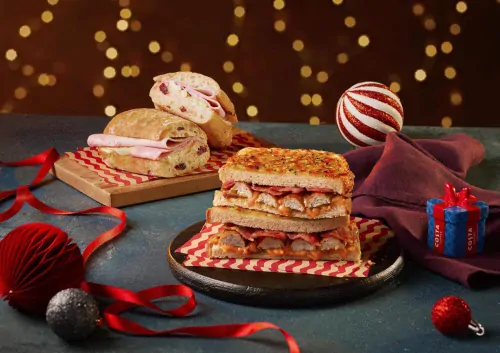 Above - the mighty Pigs in Blankets Toastie which I just know I'm going to love.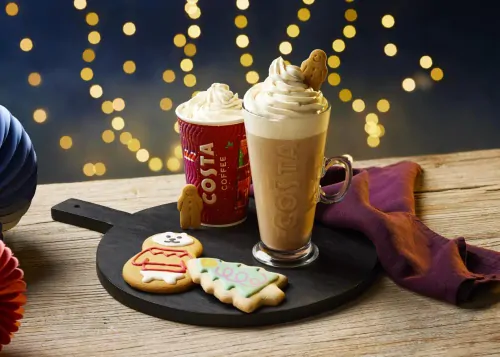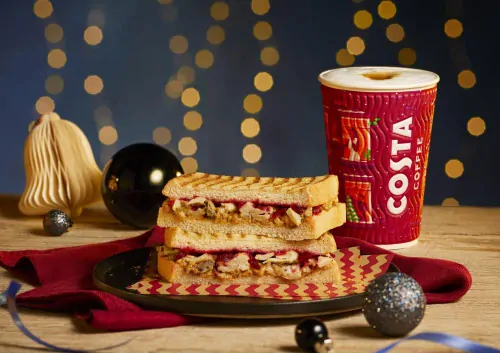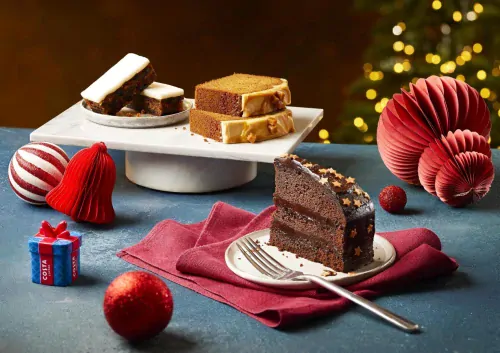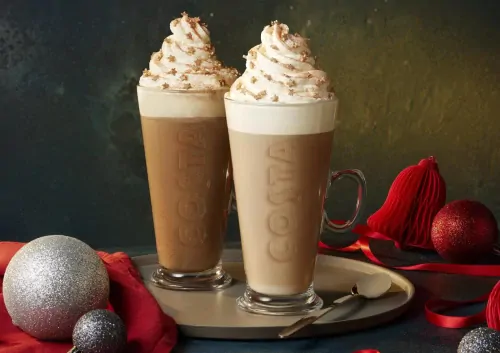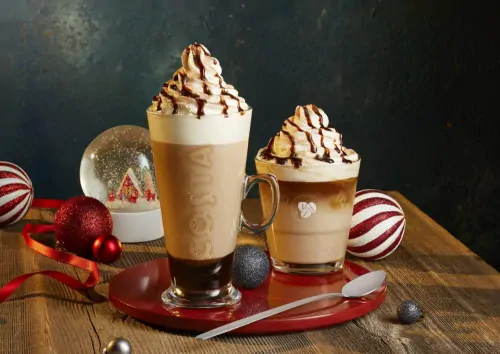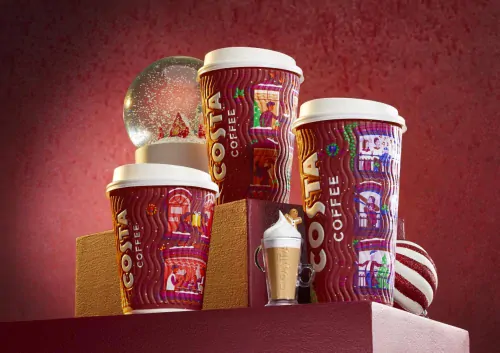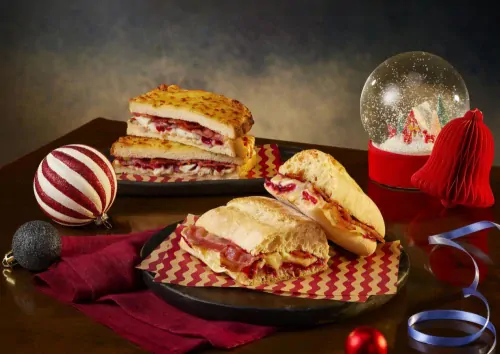 Costa Coffee's festive food menu
Pigs and Blankets Toaste (new)
Vegan Turkey and Trimmings Toastie (new)
Honey Roast Ham and Wensleydale Ciabatta (new)
Melton Mowbray Pork Pies (new)
Sausage Roll (new)
Brie, Bacon and Cranberry Panini
Brie and Cranberry Toastie
Turkey and Trimmings Toastie
Turkey Feast Sandwich
Belgian Chocolate Ganache Cake (new)
All Butter Mince Pie
Mince Tart
Christmas Cake Slice (new)
Polar Bear Gingerbread Biscuit (new)
Salted Caramel Honeycomb Bag (new)
Clotted Cream Fudge bag (new)
Terry's Chocolate Orange® Muffin
Gingerbread Muffin
White Chocolate Trillionaire's Slice
Crispy Festive Wreath
Costa Coffee's festive drinks menu
Sticky Toffee Latte
Sticky Toffee Iced Latte
Roasted Hazel Latte
Roasted Hazel Hot Chocolate
Terry's Chocolate Orange Hot Chocolate
Inspired by After Eight Hot Chocolate
Gingerbread and Cream Latte
Black Forest and Cream Hot Chocolate
All drinks and food can also be ordered via Click and Collect or through delivery via Just Eat, Deliveroo and Uber Eats.