This truly is a stunning piece of official Disney handpainted Christmas craftsmanship
Written 16th December 2022 | Subscribe to our Christmas newsletter
We've been talking about this decoration for years on our Your Christmas Countdown social media pages. It's an official Disney Christmas village decoration featuring multiple scenes, rotating trains, lights and music. The sleigh at the top even rotates.
It features over 75 of your favourite Disney friends, including Mickey Mouse, Cinderella, Pooh and more, spread across 10 scenes, 20 LED lights, 4 tiers of movement and festive music.
Scroll down to see a video of this masterpiece in all it's glory.
Buy from Bradford exchange (US) BUY FROM AMAZON (Worldwide)
Watch the demo video: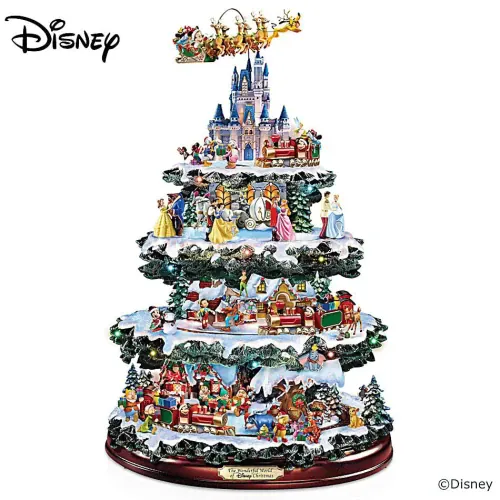 Image credit: Disney / Bradford Exchange
Image showing the full product