Dawn French and Jennifer Saunders reunite.
Written 4th November 2022 | Subscribe to our Christmas newsletter
The iconic duo have reunited for the Marks and Spencers 2022 Christmas advert.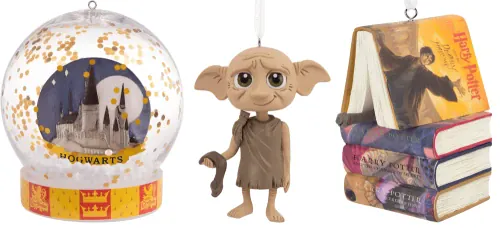 Dawn French and Jennifer Saunders have reunited in 2022 for the M&S Christmas Advert.
Last years much-loved fairy character, voiced by Dawn French makes a return.
The first advert starts with Fairy perched on the top of the Christmas Tree wishing for a 'special friend'. The Fairy decides to bring the family dog's favourite toy to life, a tatty but adorable friend, Duckie, voiced by Jennifer Saunders.
This advert recently shown on UK TV is part of a series of 8 adverts. A new advert will be released each week and viewers will be able to follow Fairy and Duckie as they discover M&S Christmas food.
This heart-felt Christmas Advert that is sure to put a smile on your face and give you that Christmassy feeling. Watch below.
M&S also revealed a second advert featuring a backing track by Harry Styles: