An alternative gift idea for a tween
Written 9th November 2023 | Subscribe to our Christmas newsletter
Sometimes around the age of 11 when children have grown out of toys and already have a lot of "stuff' it can be really difficult to know what to get them.
So why not give them the gift of time.
On a piece of paper write a list of things they might like to do. Your ideas can be as expensive or as cheap as you like. Put each idea in a bag and wrap it up.
Here are some examples
Pick a takeaway of your choice
Night camping adventure
Cinema trip of your choosing
Drawing lessons together
Day out shopping together
Leisurely walk just us
Make cakes
Learn a dance routine together
A spa day
Your time is the biggest gift you can give someone.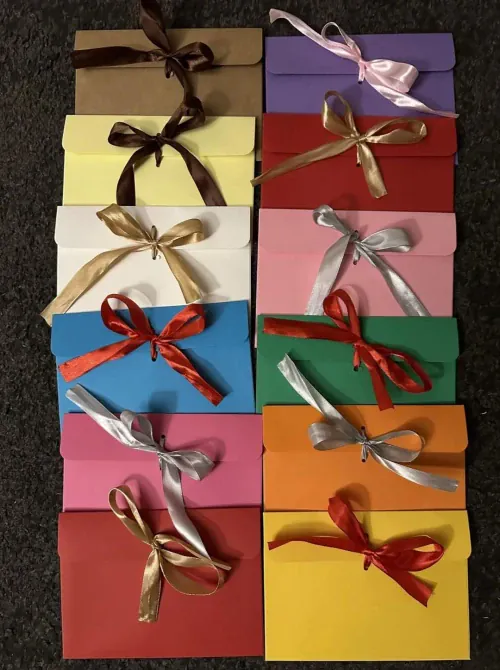 This idea has been well received by tweens. Some comments are
Emma "This has not only helped the cost but my daughter loved it"
Sarah "love this idea"
Katie "The envelopes come off Amazon". This year we did zoo, waterpark, theatre, cinema, trampolining, sleepover, arcades"