It may not be officially Reese's, but it looks so damn tasty my mouth is watering!
Written 12th November 2022 | Subscribe to our Christmas newsletter
This is one for the peanut butter lovers and the sweet-tooths.
LindyPopChocs over on Etsy has created a GIANT peanut butter cup and it makes an incredible gift idea for Christmas.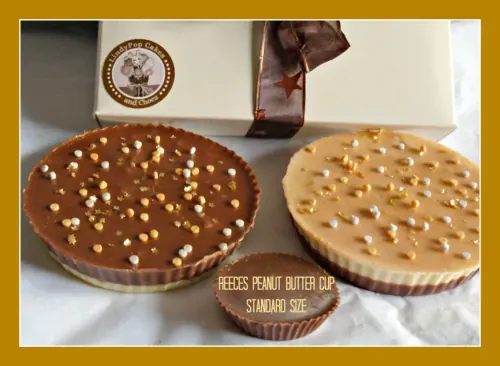 This image shows the size comparison of the giant peanut butter cup compares to a standard sized Reese's Peanut Butter Cup.