And it's better than last year....
Written 8th November 2023 | Subscribe to our Christmas newsletter
Greggs 2023's mouth watering Christmas menu is here.
From festive bakes to Christmas lunch baguettes. Greggs have more vegan options this year.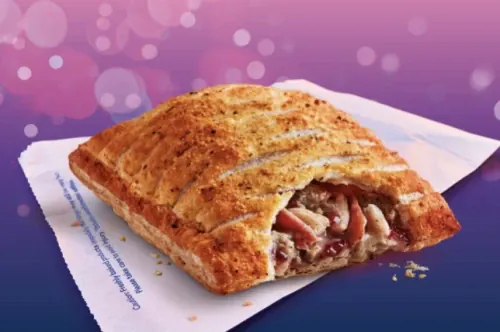 Festive Bake
Making a return is the classic pastry. Filled with chicken, sage, and onion stuffing, with sweetcure bacon in a creamy sage and cranberry sauce.
A Christmas classic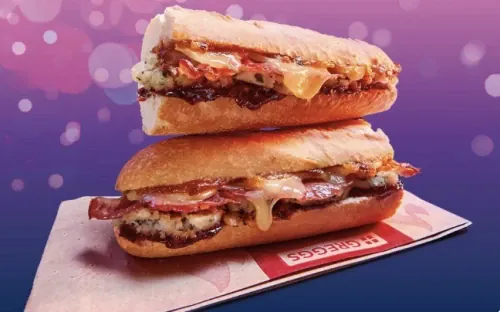 Christmas Lunch Baguette
Replacing the 'Pigs in blanket baguette' this festive lunch is jam-packed with flavour
Sage and onion flavoured chicken breast, bacon, onion gravy, cranberry and onion relish with melted cheese.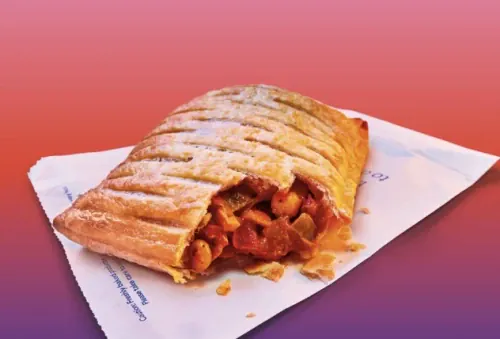 Spicy Veg Curry Bake
This brand new vegan-friendly pasty is a delicious ic of rice and veg and seasonal spices.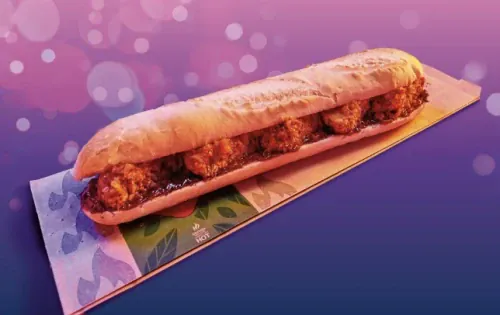 Vegan Turkey-Free Baguette
Freshly baked baguette with sage and onion flavoured vegan goujons, topped with cranberry and red onion relish and a delicious drizzle of onion gravy.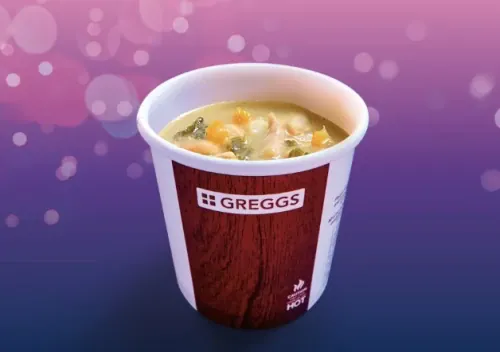 Christmas lunch soup
Perfect for those cold days. This soup is full of diced bacon, sausage, chicken, turkey and onion.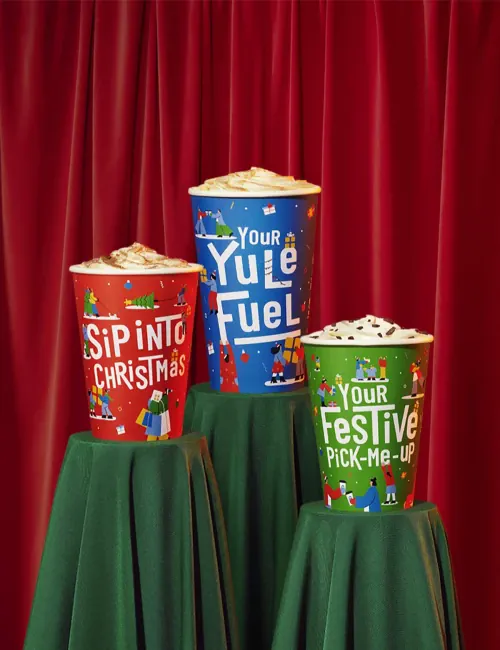 Festive Drinks
Mint Hot Chocolate, Salted Caramel Latte and Orange Hot Chocolate - How will you choose?