It won't leave you in tears, but its delightful story featuring an enchanting boy is truly captivating
Written 9th November 2023 | Subscribe to our Christmas newsletter
The John Lewis Christmas adverts have a reputation for touching emotional chords with their heartwarming stories accompanied by moving acoustic versions of timeless classics. However, this year, there won't be a need for tissues.
The store has embraced a cheerful and vibrant approach, focusing on the celebration of both longstanding and modern traditions.
Watch it here:
For only the second time in their 16-year history of festive advertisements, they have chosen to feature an original soundtrack.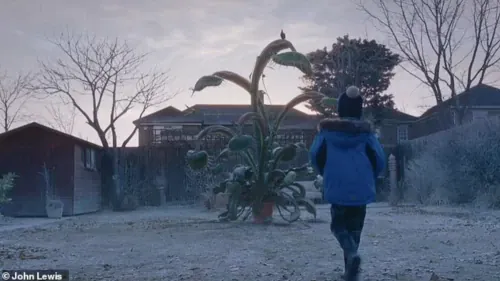 Image credit: John Lewis
What's the plot?
It's a heartwarming story centered around a young boy named Alfie, who asks his grandmother for a seed to 'grow his own perfect Christmas tree'.
To his surprise, instead of the expected festive fir, his pot sprouts an animated Venus flytrap named 'Snapper, the perfect tree'. Alfie and Snapper's friendship blossoms, with the boy and plant becoming inseparable companions.
Despite their bond, Snapper's mischievous antics lead to chaos in the household, resulting in the plant being reluctantly discarded into the snow. Alfie sadly watches as Snapper is replaced by a conventional pine tree. On Christmas morning, however, Alfie discovers Snapper outside, covered in frost and snow, showing signs of life once again.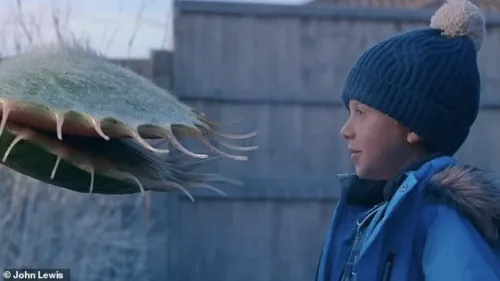 Image credit: John Lewis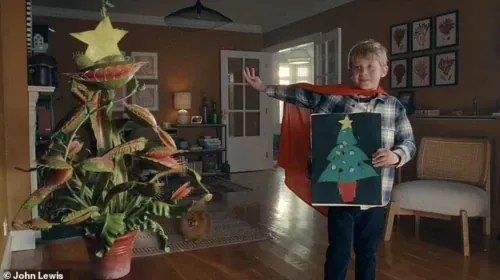 Image credit: John Lewis